Anyone else been feeling nostalgic lately?
Lizzie McGuire. Flip phones. Packing Little Debbie's into your Lisa Frank lunchbox. Gilmore Girls. Listening to the Spice Girls on your Mp3 (or maybe even a walkman?!) on the bus ride home from school. Britney and Justin in matching denim outfits.
Sometimes I wish I could go back!
Today I'm throwing it back with some of my favorite dessert recipes that remind me of childhood. We've got lots of copycat recipes that take your favorite childhood treat and transform them into an impressive homemade dessert more suited for an adult palette (no sickly sweet tastes or artificial flavorings here!).
P.S. Can I suggest listening to my Nostalgia playlist on Spotify while baking one of these nostalgic dessert recipes?!
What's something that brings back nostalgia for YOU? Let me know in the comments below.
Now, enjoy your throwback desserts!
Delicious Nostalgic Dessert Recipes
This copycat recipe for Cosmic Brownies is ultra rich, fudgy, and chewy, just like the kind you buy at the store but oh so much better with no preservatives!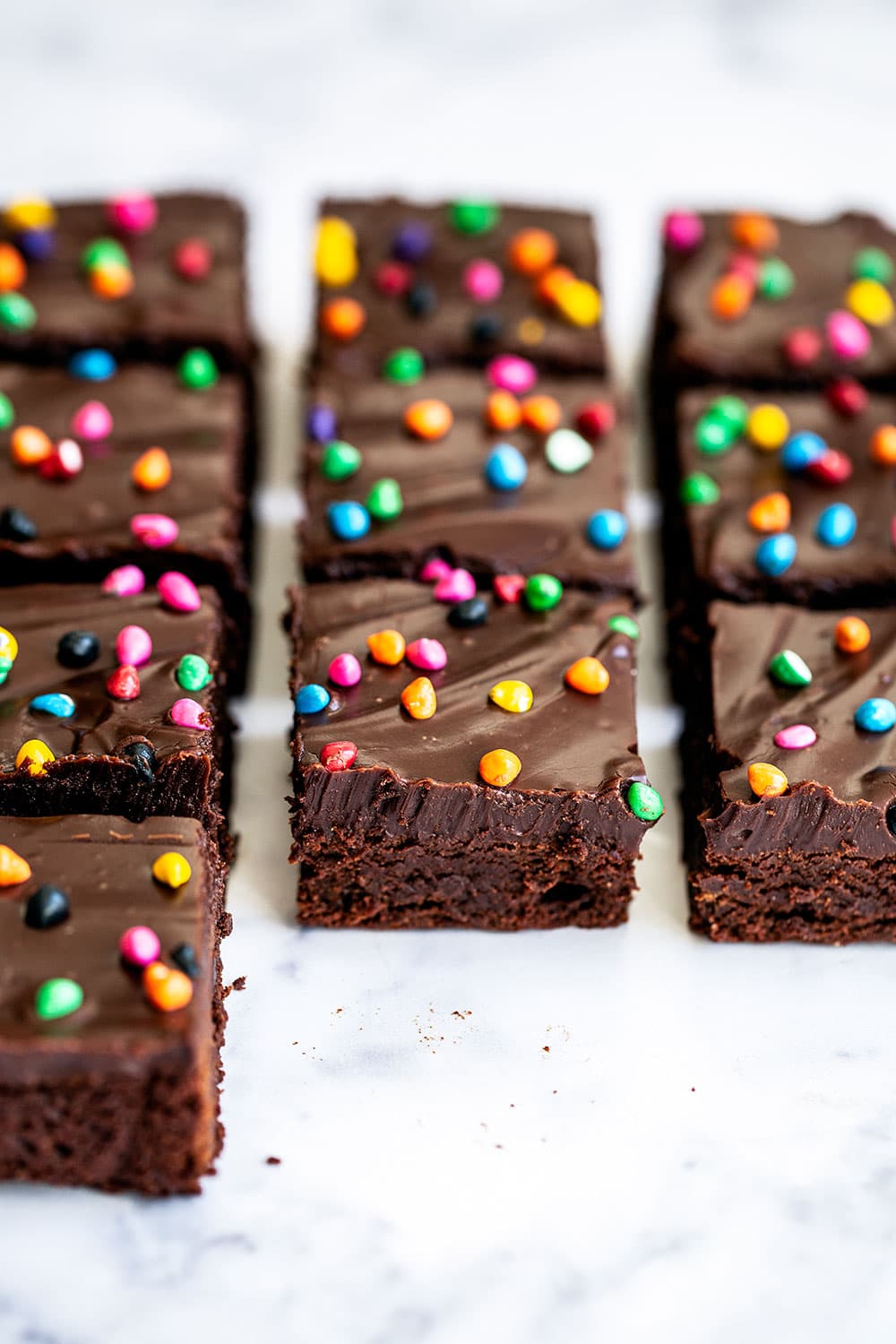 Homemade Fudge Rounds taste just like the packaged ones but even BETTER because they're less artificial but just as chewy, fudgy, soft, and chocolaty. (Bonus – they taste amazing refrigerated or frozen too!)
Brown Butter Rice Crispy Treats are crispy, sticky and gooey. The brown butter gives these classic treats a fun, updated twist, bringing delicious nuttiness to the sticky deliciousness! These are such a fun treat and so easy to make!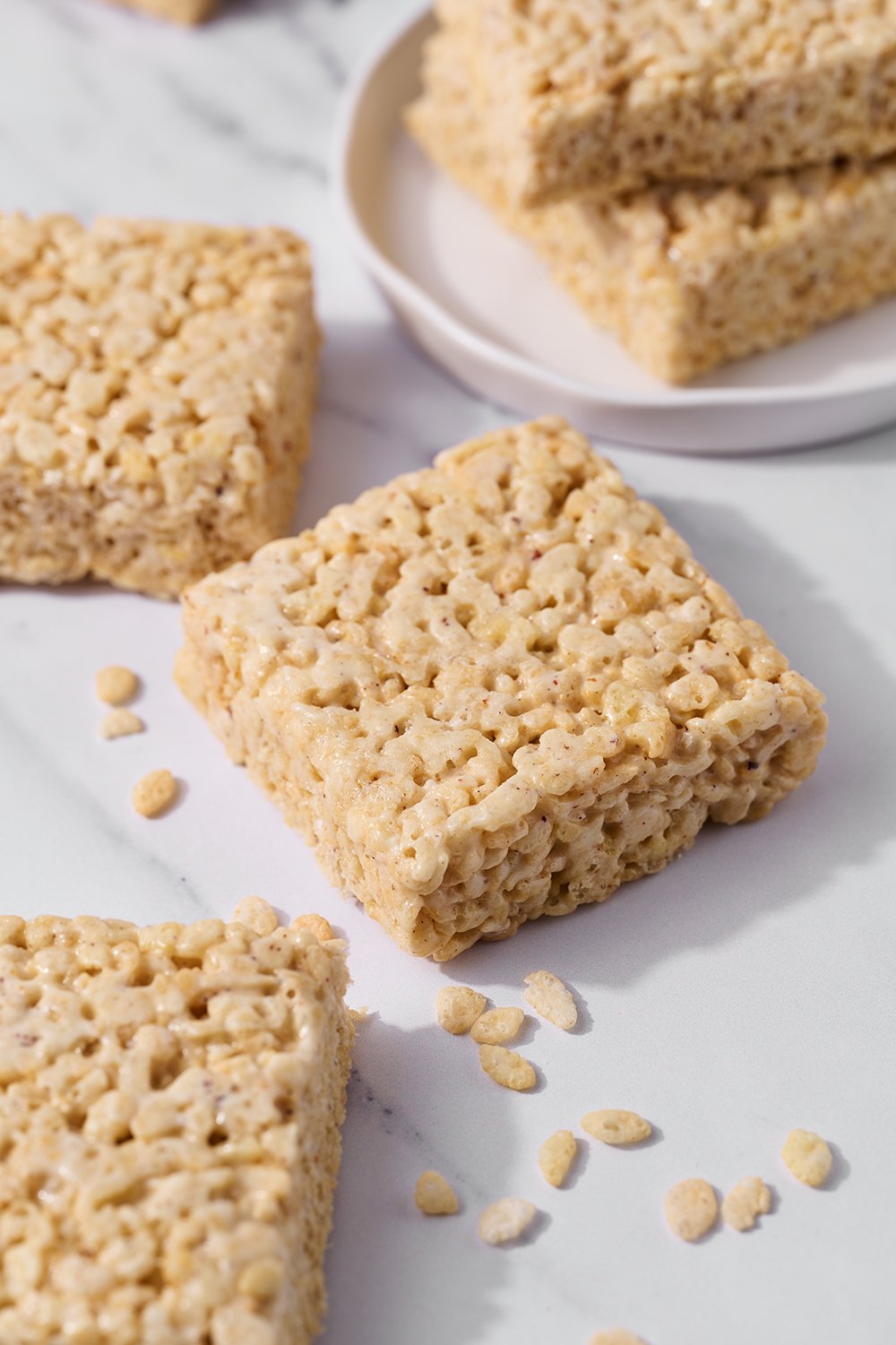 One of my favorite nostalgic dessert recipes. You'll never buy Pop-Tarts again after making my homemade Frosted Brown Sugar Cinnamon Pop Tarts! Warm, buttery, and flaky pastry, brown sugar cinnamon filling, and a cinnamon glaze on top that sets just like the original.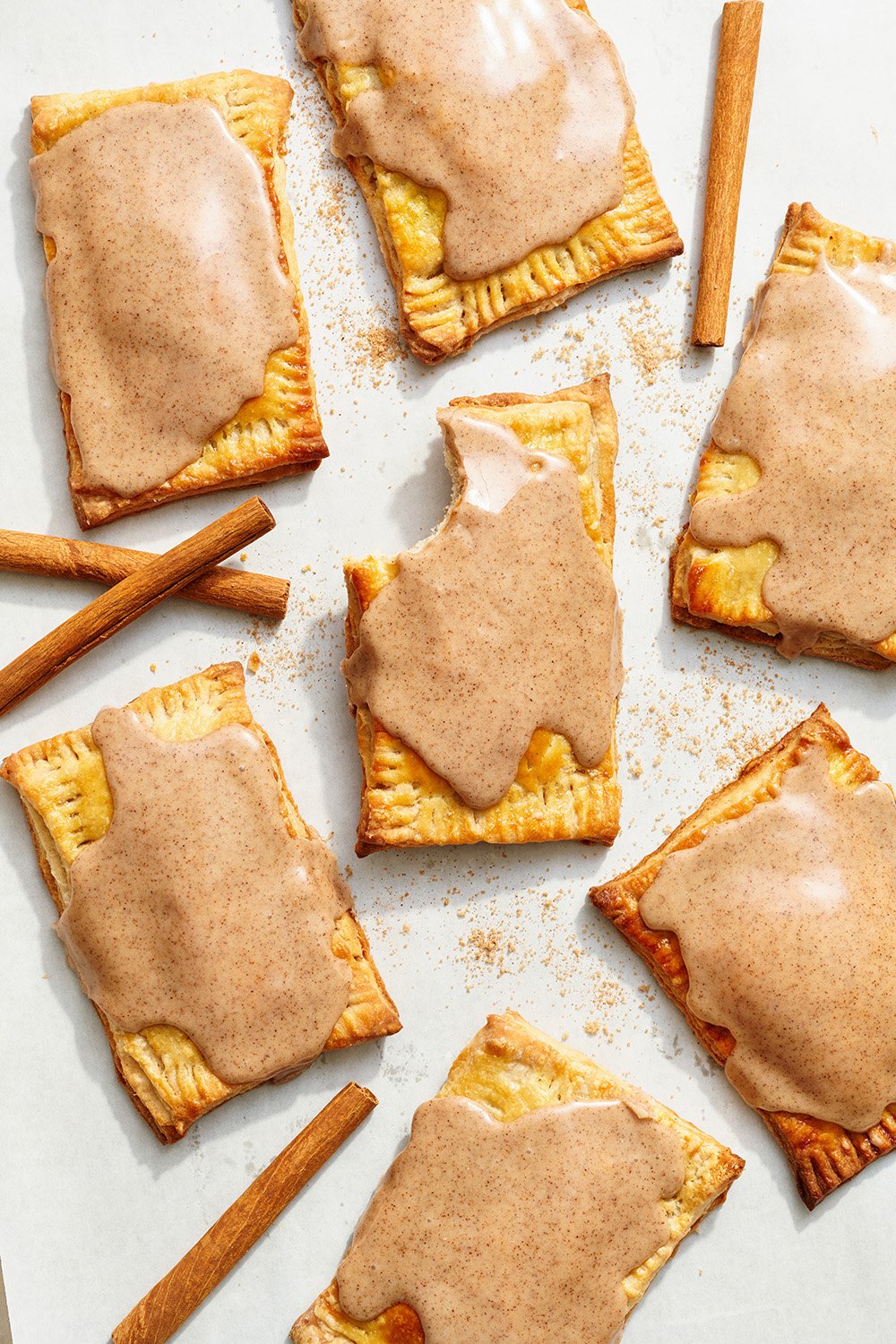 Nutella Peanut Butter Rice Crispy Treats are an indulgent spin on the classic American dessert.
This copycat homemade Oatmeal Cream Pies recipe brings back the best childhood memories of biting into an ultra chewy cookie with a rich creamy filling. They're surprisingly easy and satisfying to make from scratch!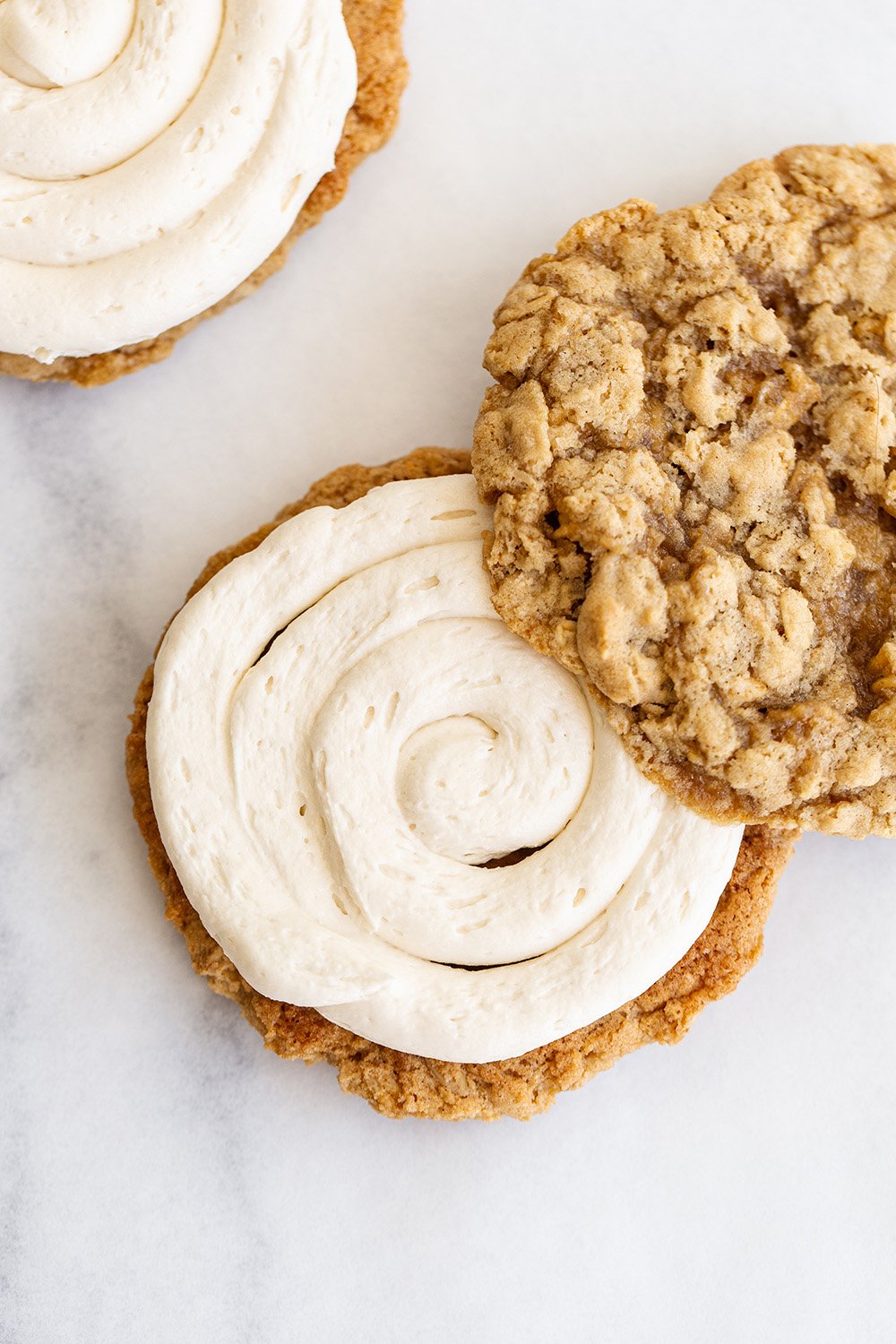 Chocolate Frosted Sugar Cookie Bars are soft and chewy with an ultra thick and creamy layer of homemade chocolate frosting topped with sprinkles.
Homemade Strawberry Pop Tarts have a sweet, slightly flaky pastry, are filled with strawberry jam, and iced with a simple vanilla glaze and sprinkles. This copycat recipe is SO much better than the sickly sweet store-bought version!
Homemade Oreo Cookies taste just like the famous store-bought sandwich cookies – but better! These delicious homemade Oreos are easy to make and can be customized with your favorite flavored filling (double-stuffed if you prefer!).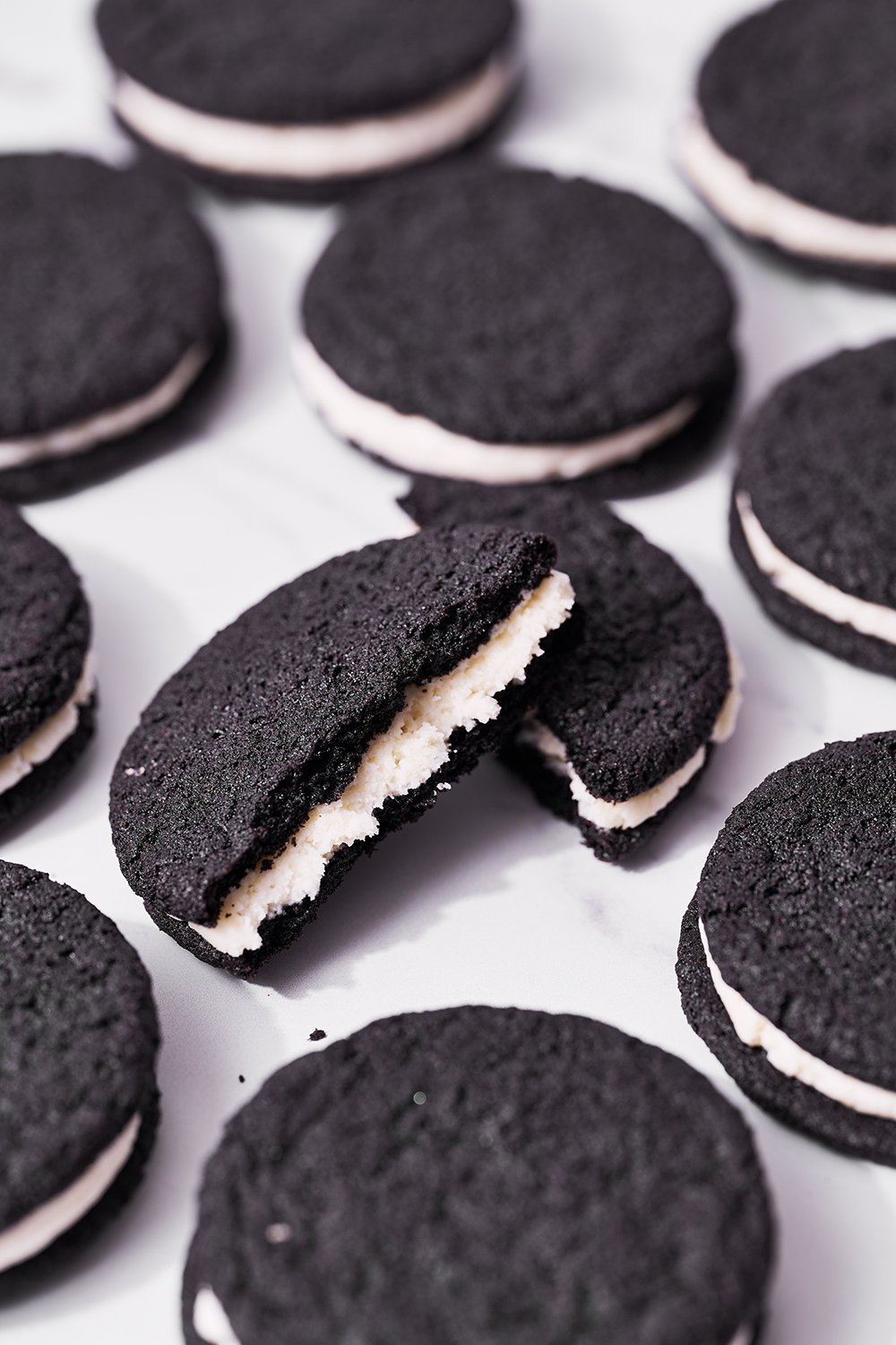 Deep Fried Cookie Dough made with homemade chocolate chip cookie dough, dipped in batter, and fried to golden crispy perfection! I don't think it gets any better than this!
You are going to adore these Soft and Chewy M&M Cookies! They're big like your favorite bakery cookies with tons of flavor and are so easy to make. Plus you can't beat that soft, chewy texture!
I hope you enjoy these recipes! Let me know which nostalgic dessert recipe you want to try first.
Pin for When Nostalgia Hits:
About Tessa...
I share trusted baking recipes your friends will LOVE alongside insights into the science of sweets. I'm a professionally trained chef, cookbook author, and cookie queen. I love to write about all things sweet, carb-y, and homemade. I live in Phoenix, Arizona (hence the blog name!)
© Handle the Heat - handletheheat.com
Join the Handle the Heat Community


---
Do you want a more delicious life?
Instead of digging through cookbooks and magazines and searching the internet for amazing recipes, subscribe to Handle the Heat to receive new recipe posts delivered straight to your email inbox. You'll get all the latest recipes, videos, kitchen tips and tricks AND my *free* Cookie Customization Guide (because I am the Cookie Queen)!