Sponsor Handle the Heat and reach a highly-engaged audience of passionate home bakers.
As a professionally trained chef and cookbook author, Handle the Heat founder Tessa Arias creates professional yet approachable content her audience is obsessed with.
Handle the Heat's audience is comprised mostly of professional millennial women who bake from scratch as often as they can.
They routinely turn to Tessa's youthful expertise and Handle the Heat for new recipes, baking tips, and recommendations to make their lives that much sweeter.
Previous Sponsors:


Testimonials:
"Tessa is a great partner for many reasons. Her recipes featuring our client's product consistently receive positive engagement from her audience. She brings fresh ideas for how to best incorporate our client's product into her posts as organically as possible. Tessa is dedicated to making sure her sponsored posts reflect each brand appropriately and beautifully. Our client has been so pleased with the quality of Tessa's recipes, post copy and photos. Her highest priority is creating a post that both resonates with her audience and meets the expectations of the client. Tessa goes the extra mile to foster great relationships with her sponsors. She truly cares about our client's goals and how to achieve them. She is flexible, creative and reliable. Not to mention she's a true baker! We definitely recommend working with Tessa/Handle the Heat. Not only do her recipes receive high impressions and engagement, but Tessa is the ideal blogger partner because of her tenacity and dedication to each and every sponsor she works with."
-from Edelman Seattle office in reference to our California Walnuts partnership
—
Tessa of Handle the Heat has been a fantastic partner to Edelman and Ghirardelli. Working with Tessa has helped the Ghirardelli brand reach sought after baking and chocolate fans as well as provide an opportunity to showcase Ghirardelli products through unique, on-brand and authentic recipes and photography. There's no shortage of passion or creativity when working with Tessa, and her partnership has helped to differentiate Ghirardelli in a crowded chocolate and baking industry.
Tessa's professional, thoughtful, attentive and team-player attitude when it comes to deciding on the right approach and ideas to position a product is what sets her apart in the industry! We would 100% – without hesitation – recommend any brand to partner with Tessa!
-from Edelman San Francisco office in reference to ongoing Ghirardelli brand ambassadorship
—
Sampling of Sponsored Work: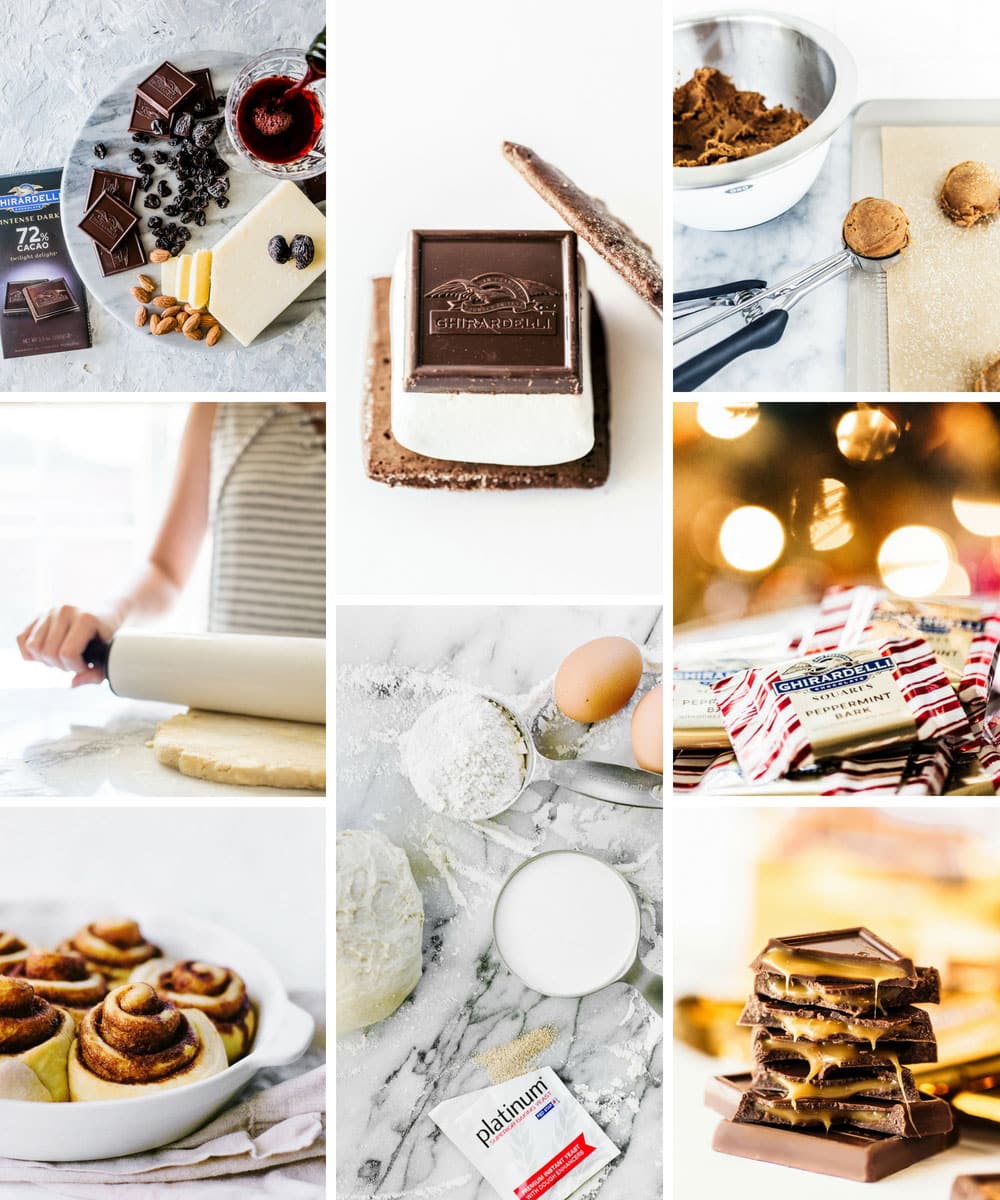 Where Handle the Heat has been featured:
Think of us as a full service content agency:
Professional recipe development highlighting the client's product
Stunning food photography people actually want to share
Carefully curated social media content & engagement
Original blog & video content with evergreen real estate on Handle the Heat
Consulting on best content and engagement strategies for a strong ROI
Have something else in mind? We're happy to work with long-term partners to cultivate creative partnership opportunities.
Engagement & Influence
Our audience actually makes our recipes, shares our content, and purchases the products Tessa recommends.
Click #handletheheat tag on Instagram where readers share public photos with their friends and followers of recipes they've made.
How fans describe Handle the Heat:
"It's a great baking blog run by a very warm and talented woman, Tessa, who is professionally trained. She has fantastic and droolworthy recipes and is building a community of support among her followers – she truly cares!" -Laura
"Amazingly detailed and helpful, very friendly and welcoming, and professional without seeming inaccessible (ie. it is all still very down to earth thanks to Tessa's approach!)." -Georgina
"I have shared links to your site with many. I describe it as the best place to find recipes that are delicious as well as achievable. Your written instructions are clear and your videos are especially useful." – Elizabeth
Handle the Heat Reach
1,00,000+ monthly unique visitors
2,000,000 monthly pageviews
60,000+ email subscribers
500,000+ Instagram followers
180,000 Facebook fans
200,000 Pinterest followers
160,000 YouTube followers
9,000 Facebook group members (highly active!)
While a high percentage of Handle the Heat fans are professional millennial women, there are two other engaged segments of the audience. These are comprised of empty nester and retired women with more time to pursue their passion for baking, and moms who bake for and with their children. 60% of the audience label themselves as "intermediate bakers" who bake as often as time permits.
Let's get started! Step one: tell us about your company or client: